The impact of the COVID-19 pandemic is drastically changing the lives of people, including the lives of young people. Schools and universities have closed, exams and events postponed, the usual health information services are limited, socializing with friends and wider family is highly discouraged and in some places even punishable. Living in these circumstances can be tough for young people for their social, physical and mental wellbeing. This new COVID-19 Youth Guide is a collection of information, links, and resources that can support young people to navigate their lives in these challenging times as well as inspire them to become leaders in dealing with the uncertainty of the COVID-19 pandemic. Also available in French and in Russian: click the language button FR or RU at the top right of your screen.
What is COVID-19?
The novel coronavirus is a virus and viruses make us sick.  Coronaviruses (CoV) are large family of viruses that cause illness ranging from the common cold to more severe diseases. COVID-19 is the name of the disease of the novel coronavirus that has spread around the world.  These viruses are transmitted between animals and people. Coronaviruses can not only infect humans, but also bats, pigs, cattle, mice, chickens, civet cats, raccoon dogs, ferret badgers, and camels, meaning they have what epidemiologists call "broad host range." This increases their spread across environments and makes them a lot harder to contain. There have been previous pandemics of such viruses in the past. The novel Coronavirus (COVID-19) is a new strain that was discovered in 2019 and has not been previously identified in humans. Researchers say that it is likely to have come from bats.
Check out this awesome video to understand more about the COVID-19!
What are the signs of Covid-19?
People of all ages can be infected by the new Coronavirus (COVID-19). Older people and people with pre-existing medical conditions (such as asthma, diabetes and heart disease) seem to be more vulnerable to become severely ill.
Common signs of infection include runny nose, sore throat, fever, cough, shortness of breath and breathing difficulties.
Most recent evidence discovered a common symptom may be losing the sense of smell and taste and an easy way to possibly suspect being infected by COVID-19. 
In more severe cases, the infection can cause inflammation of your lungs (pneumonia), severe acute respiratory syndrome, kidney failure, and even death.
Click here if you wish to assess your risk from COVID19. If you have any symptoms – stay at home and contact your doctor early!
Thankfully,  statistics show that youth and children are not heavily affected by the COVID-19, yet they can transmit the virus to the adults surrounding them, such as their parents, or even worse, their grandparents. So it's not only about you staying safe, but also keeping others safe, especially the ones you love. Here's how:
Wash your hands
Clean is the new cool!
Why?
COVID-19 spreads when mucus or droplets containing the virus get into your body through your eyes, nose or mouth. Most often, this happens through your hands. Hands are also one of the most common ways that the virus spreads from one person to the next. Wash your hands as many times a day as you can, especially after going out, before preparing food, eating etc. Also, it's not only about how many times but how long. To make sure you wash properly, wash them for about 20 seconds which is the equivalent of singing a chorus of your favorite song.
Check out this #safehands video campaign on TikTok! Wanna make a video on your own and show how you do your #safehands?
Finally, make sure you wipe your mobile phone frequently throughout the days as it is most of the time in your hands and there is evidence that the virus could stay on different surfaces for extended periods of time. 
Cover your mouth and nose with your elbow when coughing or sneezing
DAB the cough, freeze the sneeze!
Why?
Droplets spread virus. By following good respiratory hygiene you protect the people around you from viruses such as cold, flu and COVID-19.
So, make sure you, and the people around you, follow good respiratory hygiene. This means covering your mouth and nose with your bent elbow or tissue when you cough or sneeze. If you use a tissue to wipe your nose, then dispose it immediately.
Did you already know this? Check your knowledge on COVID-19 by taking this QUIZ!

Social and physical distancing
#stayathome and hang out with your friends online!
Why?
When someone coughs or sneezes they spray small droplets from their nose or mouth which may contain the virus. If you are too close, you can breathe in the droplets, including the COVID-19 virus if the person coughing has the disease, even if they do not feel sick. The best way to fight the spread of the virus is to stay at home, be away from your friends and socialise online. If you must go outside or meet someone in person make sure you keep a distance of at least 1.5 metre (about 5 feet) between yourself and anyone around.
To visualize how much distance you need: Hold your phone at arm's length. Now imagine double that distance. This is how far you should stay from people. For maximum protection of yourself and the others  – STAY AT HOME!
What about dating and sex?
Whether you are single or not, being physically distant from your lover or completely deferring from dating (as we know it) can be really hard but necessary in these times. To date, there is no evidence that the COVID-19 can be transmitted through sex, however, being intimate with someone means kissing and hugging which can be risky of passing the virus, even when you or your partner might not show symptoms. Yet, this could be a potentially interesting opportunity to re-imagine our dating habits and see possibilities beyond and explore the virtual side of dating and relationships. A good tip is to imagine that you and your partner have started a long-distance relationship. Check out this article on "How being in a long-distance relationship has prepared me for social distancing" by Kira Eng (17)
With the disruption of the COVID-19 pandemic, you may no longer have the same physical access to information, counseling or youth-friendly health services in your community.
If you have questions please consult credible resources on the internet or contact a trusted health professional or peer educator in your community over the internet or phone. While a global shortage of condoms is expected, getting any other way of contraceptives would require medical service which at this point may not be prioritized or not at all available. This is bad news, but it doesn't mean you should completely neglect and stop your sex life. Yes, you could choose to abstain from sex, but you can always explore the possibility to enjoy cyber sex (sex over the internet) with your partner or enjoy yourself and your body with pleasuring yourself.
To find out more how to stay safe during the COVID-19 pandemic check out this great blogpost from IPPF: What you need to know about sex and COVID-19?
-
+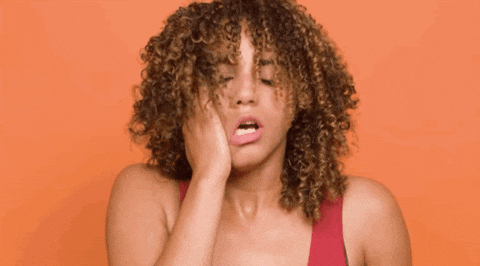 #stayathome activities
If you need to work/study from home here are some tips to remain productive:
Wake up early and on time to "catch the day"
Keep a routine of dressing up as if you are going to work/school
Make a study/work station and keep it tidy
Plan your day and make sure the tasks you set to do are manageable in the time you allocate for work/study, also plan in breaks, walks outside in-between  or after work/study time
Be mindful of distractions such as social media/news/noise
Make sure you do not work over-time and make time for socialising and/or other activities you enjoy doing online/offline (see list below)
-
+
ONLINE ACTIVITIES
Do a live karaoke show! Use the live streaming option on social media such as Instagram or Facebook. Set your phone and let your friends suggest songs. Get some props to make it funnier.
Do a bake off/cooking challenge in your group of friends. Bake your favourite, take a picture and when you post it tag others to challenge them to do the same.
Pick a new hobby and share your achievements. If your mobile device has the feature of timelapse you could record the process of making it. Share your timelapse video online.
Host a dinner or a party online using the app called houseparty (just make sure you lock your chatroom to others) It could host up to 7 people and offers games you could play together.
Choose an online learning course/module you want to study – there are plenty of them for free (or at low cost) on platforms such as Coursera, edX, Udemy… etc.
Play online games with your friends (e.g. https://www.drawasaurus.org/)
Organize a group video call with family and friends! For this you might need a strong internet connection, if you don't have it try if audio call would suffice (You can use FaceTime (Apple only), Skype, What's app (upto 4 participants at once), Zoom (Free upto 40 min) etc.
Do a physical work out/yoga/meditation video session and share it with your friend. Here are some tips to find free/donation-based  sessions online:  Crossfit, Yoga with Adrienne and Afrodance with Sabrine (also live on instagram @sabou_).
Practice deep breathing and meditation (You could use a great app called Headspace)
Make sure to switch off yourself from social media and news occasionally so you won't get overwhelmed! 
-
+
OFFLINE ACTIVITIES
Go out for a walk in nature on your own
Do stretches and exercise
Blast your favorite music and bust your best dance moves!
Read a book you've been meaning to read for a long time
Cook your favorite meals and make sure you eat healthy
Write in the journal things you are grateful for
Practice deep breathing and meditation
Do a creative activity or pick up  a hobby: playing instruments, painting/drawing, making origami, coloring, photography
Finally take time for the projects you were procrastinating
Do or help with a deep cleaning  or tiding of your room/house
Declutter and get read of old stuff you no longer need and reorganize your storage
Explore your body and your physical points of pleasure
Enjoy the slowdown and take plenty of rest!
-
+
What if staying at home is not safe for you or someone you know?
With the lockdown enforced in most countries, many young people need to stay at home in an environment that is not always safe. While the world was trying to keep safe from the spread of COVID-19 other issues emerged with the significant increase in domestic violence including sexual and gender-based violence especially for women and girls. These vary from rape, défilement, sodomy, physical, verbal and emotional abuse amongst others. Sometimes such violence can result in young women and girls getting pregnant against their will and due to a shortage of services not have access to abortion services or contraceptives.
If you, your family, or any of your friends are facing an abuse during this lockdown make sure you call and report to the helplines provided by authorities and NGOs in your country.
We cannot be safe if not all are safe
Aya Chebbi - African Union Envoy on Youth
Check out these great music awareness videos from around the world to fight the spread of COVID-19
Managing your mental health
All of these changes and disruption of our normal life can be causing feelings of fear, anxiety, disappointment, or even boredom. Here are some tips  to practice daily to help you manage  your mental health during these challenging times:
Stick to a routine every day, get up in the mornings, take a shower, and get dressed as if you would go out.
Make your bed and clean up the house.
Do stretches and exercises
If you take medication, make sure you take them and make arrangements with your doctor
Eat decent healthy meals and try to have as many vegetables and fruit every day
Clean up your workspace and for focused sessions of work, if you are working remotely
Practice deep breathing and meditation
Reduce caffeine intake as this will increase your anxiety levels
Do online calls and video calls with friends and family
Make sure to switch off from social media intermittently during the day
Connect with an online therapist or counselor if you are going through a difficult time
Try and share positive, humanity oriented news and posts, there are plenty to find on this website.
Check out and follow the @journey_to_wellness_ on Instagram for great tips and inspiring illustrations on mental health wellbeing
-
+
Stories from around the world
Evelyn, Kenya
There's a sense of fear. I don't go out unless if for a walk, to get some sun or to buy something. Most of the time I feel like being outside isn't safe at all. Not having to meet friends is lonely. In terms of profession, the situation has completely disrupted my schooling and my aim of graduating this year.
I use meditation to cope with my feelings. Sitting in a quiet comfortable space helps me channeling positive energy. Sometimes, when I feel super stressed I call my family and talk about the situation. I also turn off the screen and take some time away from social media to calm down and ease the tension and fear.
My safe place is music, and u listen to my favorite artists, dance a little to ease the tension. Above all I try to always stay positive and follow the WHO preventive guidelines.  I feel quite worried about women and girls in most affected countries and in my country. The world currently is at a standstill and this has a huge effect on the economy because the poor and vulnerable are adversely affected. Although I must say I'm happy about the unity we're all showing to stop the spread and support each other. We may experience SRH products stock out resulting from lockdown, another huge issue countries must consider ways of dealing with. And this makes me sad because young people, girls and women may not be able to access sexual health services more effectively and in good time.
-
+
Vijay, Nepal
My country Nepal is currently in a complete lockdown and I have been working from home. This, of course, has affected my work efficiency as I have limited communication with my colleagues and stakeholders.
Regarding my personal life, it has been quite a struggle. Food stock is limited and there is a shortage of cooking gas. If this continues for another month, I am not sure how I will cope with it. The biggest struggle has been not being together with my wife at this moment of crisis. She is stuck in Mumbai, India which is also in lockdown.  I am frequently in touch with her over the internet and make her feel at home. 
With the extra free time right now, I am able to connect more often with my friends and family, do my favourite things at home, cook food and play online games. These activities help me to forget momentarily about the chaos outside. I have also developed some good habits, such as daily piggy bank saving and morning exercise.
Whenever possible, I also try to connect with my friends over social media and share important information that I access on the WHO website and other online platforms. Just before the lockdown, I collaborated with a tailor shop in my street to prepare some basic masks and distribute them to elderly people who did not have one. This was an utterly satisfying experience.
Vijay, Nepal
-
+
Sherifa, Ghana
Living around COVID-19 has been very challenging in a lot of ways. It has disrupted my daily life significantly. I have not been able to hang out with my friends for weeks now, and it seems that it would last even longer since the city I live in is under lockdown. I have been at home for this time, working remotely and I've been facing a lot of challenges like anxiety, boredom, and unhealthy eating habits. Currently, I feel that this global situation is also giving me and everyone a chance to rethink and reflect on a lot of things in our lives and to also rethink our priorities as people.
Being someone who got super close to the infection, and having to stay in quarantine for 14 days, made me realise a lot of things about myself that I didn't know, appreciate more the people and all they do for me and to pay close attention to everything around me. I have deepened the connection with my family during these moments more than I have the past 6 months. I acknowledge that these are moments of fear, uncertainty and anxiety, so to help me cope, I play a lot of virtual games with my friends who are also on lockdown, I meditate, do some yoga, try cooking different dishes, listen to music and do a lot of dancing. Most importantly I reach to people I can speak to and have genuine conversations about my fears.
Sherifa, Ghana
-
+
STIGMA AND DISCRIMINATION
Viruses do not know race, ethnicity or social and economic class. Anyone can get sick from COVID-19. It is crucial to show support to the people that are infected or affected by the coronavirus. It's hard to know if someone has the virus unless proven positive. If you witness stigma or discrimination in your community or family make sure you confront it. People who are confirmed positive need to be quarantined or even taken to the hospital if they get very sick. See how you could offer remote support to them by protecting yourself and the people around them. Stay safe, but also stay kind!
MYTHS AND FACTS about COVID-19
There is a lot of information about the COVID-19 out there but not all of it is true.  It's crucial to know what is a myth and what are the facts. Click on the images below to enlarge them and read bout the current myths and facts. To find out more myths and facts got to WHO website.
Stay informed!
To make sure you are always updated with the latest and correct information the WHO now has a WhatsApp with verified updates. Add the UN's World Health Organisation's number +41798931892 to your WhatsApp contacts and send a message "hi" to get the latest updates.
Follow the Facebook Corona Virus (COVID-19) Information Center for information, referral to credible websites and pages as well as possibility to offer or inquire help in your community as a response of the COVID-19 pandemic.
Young people who are especially vulnerable
The impact of the COVID-19 pandemic ripples not only to all sectors in society but affects each and everybody, especially the most vulnerable.
If you are a young migrant, a refugee, homeless, in detention,  or you live in crowded areas such as townships or slums, you might be at greater risk of contracting COVID-19. Many of these young people have limited access to technology and alternate forms of education and information and therefore it's more difficult for them to know how to protect themselves and their loved ones from COVID-19.
Moreover, young people with HIV (YPLHIV), are at greater risk due to weak immune systems and dependency on regular supplies for their antiretroviral medication, and other services, which may not be prioritized. If you are a YPLHIV or you know someone who is please use the following information on how to handle your health and wellbeing during this situation.
Young people who are in teratment for adiction can also be especially vulenrable for their mental or physical health to be affected by the pandemic. The Rehab4Addication offers some good guidience and services for young people who need additional support regarding treatment and mental wellbeing.
People with substance use disorders (SUDs) are at greater risk of relapse during the pandemic. There is a surge of addictive behavior, including behavioral addiction during this time. The Palm Beach Institute discusses warning signs, tips for stress management, and steps to take following a relapse.
How can you help?
Young people are resilient, and Dance4Life believes in their leadership potential to get informed and take action and help break the chain of this infection. We can imagine that a lot of you are wondering – what can I do to help in this situation? Well, you are definitely doing your part by staying at home, taking care of your wellbeing, and practicing social distancing and personal and respiratory hygiene.
In case you are keen to do more, be aware of what's within your control, and get creative on how you can act. In fact, it would be great if we all use our privilege to protect those who are most vulnerable.  Here are a few suggestions for inspiration:
Support a campaign online that helps to spread factual information and make sure you fact-check information that may seem speculative (e.g. the COVID19 Youth Series campaign launched with UNFPA and Prezi)
Translate factual information to local languages to be disseminated over radio/posters/social media
Show appreciation/gratitude to the health care workers, sellers at the markets, cleaners or anyone else who can not stay at home and is in service of others in this crisis.
Share through your social media or local radio/TV station about any tips to cope with staying at home (e.g. offer online tutoring for younger children as schools are closed)
Inform the elderly in your community who may not have access to information by writing a letter to them or you could go and fetch food/groceries for them and deliver it at their doorstep.
Reach out to those who live alone with a call/message
Discourage your friends who are hanging out in groups to stop that and offer alternative ways of socializing
Fight stigma and discrimination that you notice in your community or online
Offer a positive mindset and perspective to your peers (e.g. put drawings and positive messages on your window for people to read)
Share how many people recover from COVID-19 – you can find that information here: https://www.trackcorona.live/
Share this guide widely on your social media network with other young people
Share your story of impact at Stories to Action 
Be a role model to your peers!
…
Feel free to message us through our social media channels if you come up with or across any cool ideas on how to take action against the spread of COVID-19 and promote healthy behavior change. You can find Dance4Life social media links at the bottom of the page.
-
+